Dressage Centre De Haarhof
Instruction Taming Guest house
Back to the overview
Amazing week CDIY Budapest
Tuesday 1 October 2019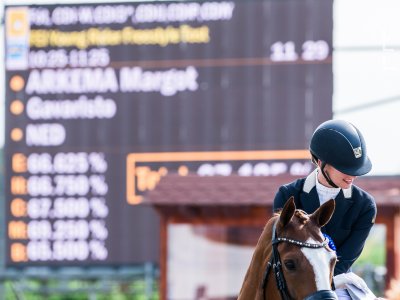 What an amazing week during the CDI at Budapest-Fót!
It was such an amazing adventure and what a fun week with great people! With a 6th place on friday in the team test, an 4th place in the individual on saturday and another 4th place in the freestyle we closed our last international Young Riders adventure.
We're so greatful to have been able to experience these amazing competitions and wouldn't have been able to do so without our sponsors and contributors!
Team #DressuurstalDeHaarhof #Bridle2Fit #HorsefoodTheBest #Custom #PaardPraktisch