Dressage Centre De Haarhof
Instruction Taming Guest house
Back to the overview
CDIY Brno
Tuesday 4 June 2019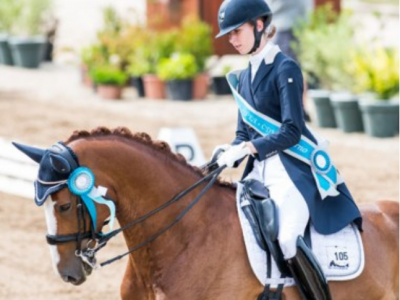 What an amazing competition!
WOW! our international Young Rider debut! For both rider and horse the first ever competition abroad on the international stage, what an experience!
On friday we recieved a 6th placement in the team test with some mistakes, on saturday we we're able to improve a bit and scored a 4th place with 67+% in the individual test. And to close the weekend off we rode our first Young Rider freestyle and almost scored 70%! and a 3rd place!
What an amazing competition! Such a dedicated team that did the absolute best for all the horses, grooms and riders from all over
And a big THANK YOU to everybody that sponsored, cheered or helped us in any other way, because alone you will never be able to reach the top!